International customers/90 number bingo tickets (small tickets): 43ml bottles with a 15mm mini dot applicator are available to accommodate these special tickets.

The standard, oval shaped bottle is available in
9 Dab-O-Ink Classic Ink colors, 12 Sunsational Brilliant Ink colors
and 9 Super 

Bright Fluorescent Ink Colors.
43ml 15mm mini dot TWIST shaped bottles,

which bingo players worldwide love, are a
vailable
in 4 Dab-O-Ink Classic Ink colors
and
6 Sunsational Brilliant Ink colors.
43ml Dab-O-Ink

43ml Sunsational
43ml Super Bright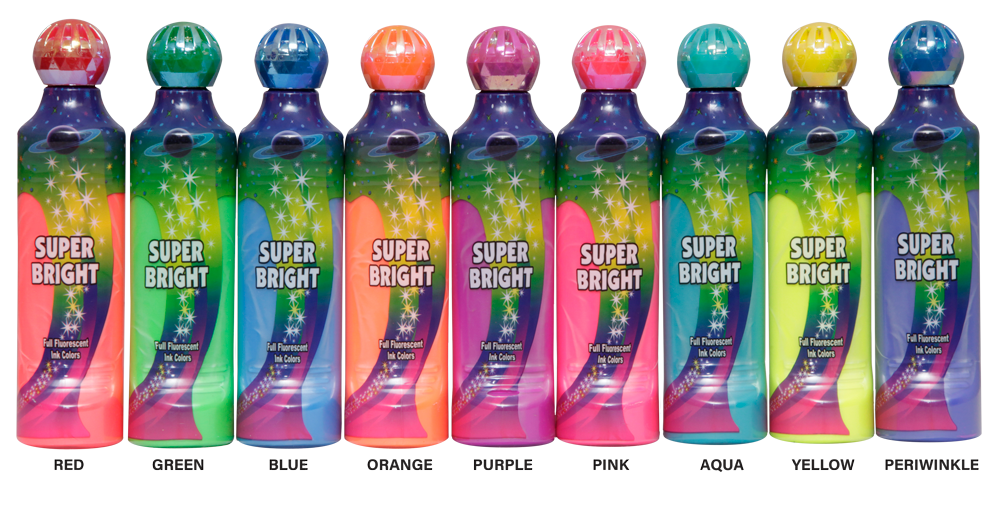 43ml Dab-O-Ink Twists